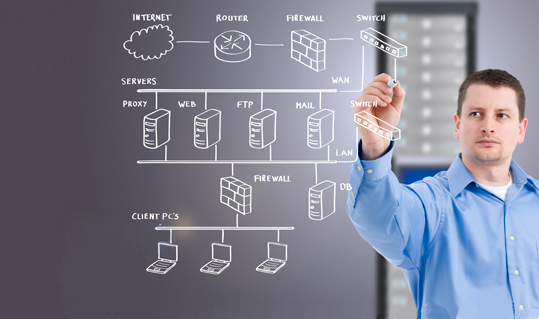 Welcome to Sanveer Infotech
Sanveer Infotech is an end-to-end IT Network Infrastructure Solution and Service provider for various vertical including
1. Internet Leased Line, MPLS, P-to-P
2. Routing, Switching
3. Security (Firewall & UTM), Anti-Virus
4. Server & Storage
5. Cisco VOIP Solution (Controller, IP phones)
6. Wireless Solutions – Controller (WLC), Access Points
7. Software Licensing Solutions – Microsoft Windows OS, Server OS, SQL Adobe, Coral Draw etc
8. IP Camera based CCTV Surveillance Solution
9. Power Solution – UPS
10. LAN Passive Solution (Server Rack, Network Rack, Patch Panel, I/O, Cat6 Cable laying.)
Sanveer Infotech is an end-to-end IT Network Infrastructure Solution and Service provider
Today, enterprises needs to stay proactive, quick responsive and customer focused in the present competitive and volatile business environment.
The emergence of the Network and Communication Technologies is become an essential need of enterprises. An optimized IT infrastructure can create business value for enterprises by leveraging existing technology assets and emerging trends while creating efficient internal processes, improve response time and productivity.
Sanveer Infotech, with a proven consulting-led approach enables enterprises to leverage emerging technologies while optimizing their IT infrastructure.